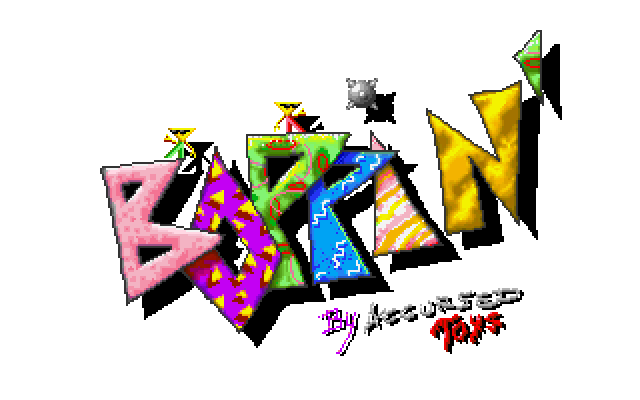 The Official Home Of The
Infamous Accursed Toys Game

Featuring information about, and downloads of, Boppin'
Click on the images to access areas.
Version 2.0.5

LET'S GET BOPPIN'
DOWNLOAD Windows compatible Boppin'

1.46 MB DOWNLOAD
Click on Disk Icon or Character Image to Download!

Available Now!
WARNING:
Boppin' contains ridiculous
graphic depictations of bitmap sprites
commiting seppuku! Oh perfidy!
* Version 2.0.5 replaces all sounds with original Amiga sounds which are much, much better. *
"If you are running a version of Windows older than Windows XP, you may need to upgrade your Microsoft Installer. If the Boppin' installation fails with an error that it cannot find instmsia.exe or instmsiw.exe, please download the larger installation of Boppin' (link is below) which includes the two missing files. Your Microsoft installer will be upgraded when you install Boppin'."
-Stephen Lepisto, Boppin' Programmer
bopinstbig205.exe (http://atoys.com/files/bopinstbig205.exe) 4,996,491 bytes
.

HOW TO PLAY BOPPIN'
A detailed and illustrated guide to the nuances of playing the weirdest puzzle game ever made.

Available Now!
BOP TALK
YEET and BOIK in their own words, talk about their experience with Boppin'!

Available Now!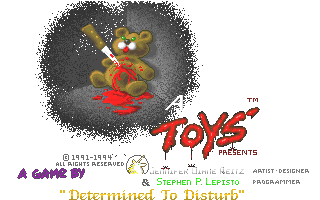 Jenniverse.com
All Website Contents, including all characters,
images, artwork, text, and any other contents are
Copyright © 2000 by Jennifer Diane Reitz
All Rights Reserved Worldwide